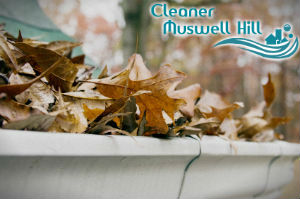 Being the leading gutter cleaning contractor in the Muswell Hill area, we simply cannot afford to let our numerous customers down. Because of this, we have invested in specialised equipment and tools, which allow our friendly and well-trained employees to efficiently clean hard-to-reach gutters with ease.
We quote customers competitively and always deliver the results they expect from us. Our proficiency and commitment will help you protect your commercial or residential property from water damages, so make sure you contact us for further information and appointments.
We stand ready to assist you seven days a week, including on bank holidays.
Professional Gutter Cleaning on a Budget N10
We are here to prove customers in N10 they can have their gutters cleaned professionally without breaking the bank. Our gutter cleaning services are very popular in the area and come with a number of advantages, including:
Sensible pricing and fair quotes
High levels of expertise and commitment
The use of specialised gutter cleaning vacuuming machines for optimal results
Reporting issues with your gutters
A quality guarantee for gutter cleaning
Monday through Sunday services
Gutter maintenance at discounted prices
Many people overlook the importance of having their gutters clean and debris-free until it is too late and they have already suffered the consequences. These include water damages, foundation cracks, leaks, overflows, sagging gutters, and discolouration of walls.
"We had to unclog the downpipe of our property which used to get blocked every time it rained and decided to use this company's services that a friend recommended us. The gutters were unclogged and rid of the debris, leaves and debris after the workman hoovered and cleaned them. – Cerys"
Quality Gutter Cleaning Services in Muswell Hill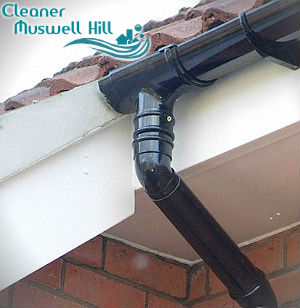 At our company, we can prevent this from happening and save you lots of headaches and money in the long-run as we specialise in professional gutter cleaning and service customers throughout the whole of Muswell Hill, N10.
Our goal is to maintain a long-lasting relationship with our customers, one that is based on trust and honesty. To achieve this, we always provide free and accurate quotes at the start of the cleaning session to let customers know how much our bespoke service will cost them.
This also helps our team to evaluate the condition of their gutters and determine what needs to be done. Should we encounter any damages and leaks in the guttering system, we will report them immediately so that you can get them fixed.
Our specialists have undergone an extensive training and can safely operate the high-end telescopic poles and vacuuming system, used in the cleaning process. Our equipment is powerful enough to suck away all debris, leaves, dirt, and moss that prevent your gutters from functioning properly. Make sure you contact our call centre to leave your details and request a free quote!